The bad news is that summer is over. The good news is that stores all around you are selling their pool noodles for next to nothing. Here are 12 great parenting hacks for the pool noodle.
1) Making your trampoline safe(ish)
2) Keeping the kids from falling out of bed
3) Stopping doors from hurting little hands
4) Keeping the paint on your car on not your walls
5) You could use this water wall for water or marbles
6) You wouldn't want them to hurt the tv
7) Even I can make this
8) A great project for a rainy saturday afteroon
9) Only make these after you've already made yourself a larger pair
10) A great outdoor or indoor activity
11) A cheap and easy lightsaber for the padawan in your life
12) What parent isn't looking for ways to entertain their child in the tub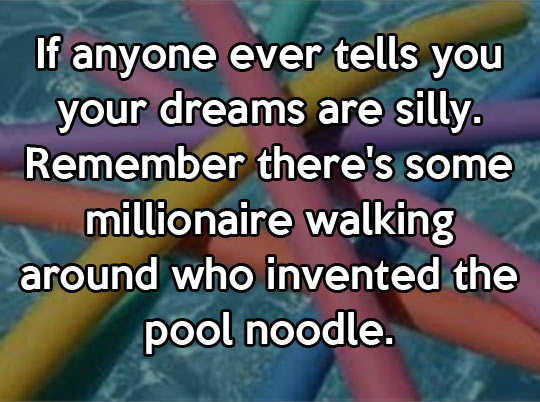 You can subscribe and download the "Dads Who Diaper" podcasts on iTunes here.

Comments
comments