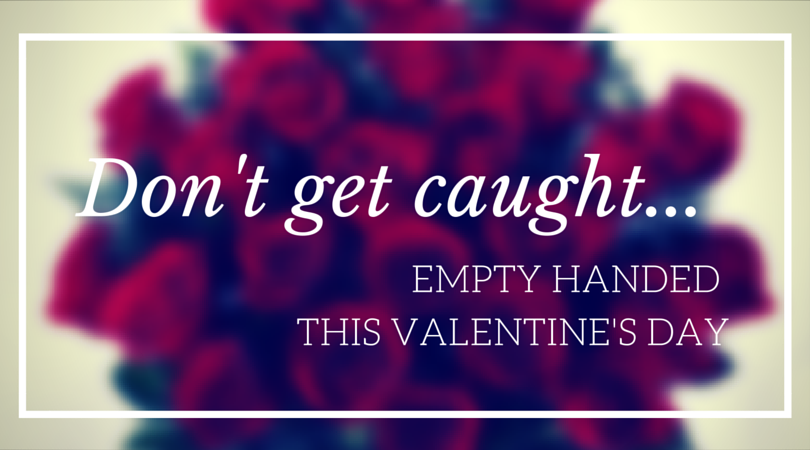 With Valentine's Day just over a week away, the rush is on for dads everywhere to find the perfect gift for their partners.
I admittedly am a terrible gift giver. I stress out, over think, and just don't know what I should get my wife (unless she sends me a link). I've probably given just about every type of gift you can image (Skittles anyone?) but now that I'm a dad, there's just something about a heart shaped box of candy from my local drug store that just doesn't cut it when it comes to celebrating the love of my life. Yes, it's festive (and delicious) but the sentiment just isn't there.
My wife does so much for us and our baby on a daily basis and asks for very little in return. She probably just asks me to kill those spiders to make me feel better. While yes, we like to think we celebrate the wives and partners in our lives all the time, when actually we could do a bit more. So go ahead and spend a little extra time this year to find that perfect gift because really, they do more than parent, they give us their all every day…
They bring us soup when we're sick

Create awesome homemade birthday cakes that put bakeries to shame

Makes all of us eat our fruits and vegetables

Reminds us to wear sunscreen

Knows the perfect outfit to pick for special events and picture day

Reminds us to put Neosporin on all our cuts

Stays up until midnight sewing costumes for all the leads of the school play

Keeps us from losing our mittens by safety pinning them to our coat

Always makes sure halftime snacks for the team are prepped and ready to go

Don't forget to enter to win FREE Valentine's bouquet from ProFlowers for your partner this Valentine's Day. Enter on the sidebar.
Comments
comments