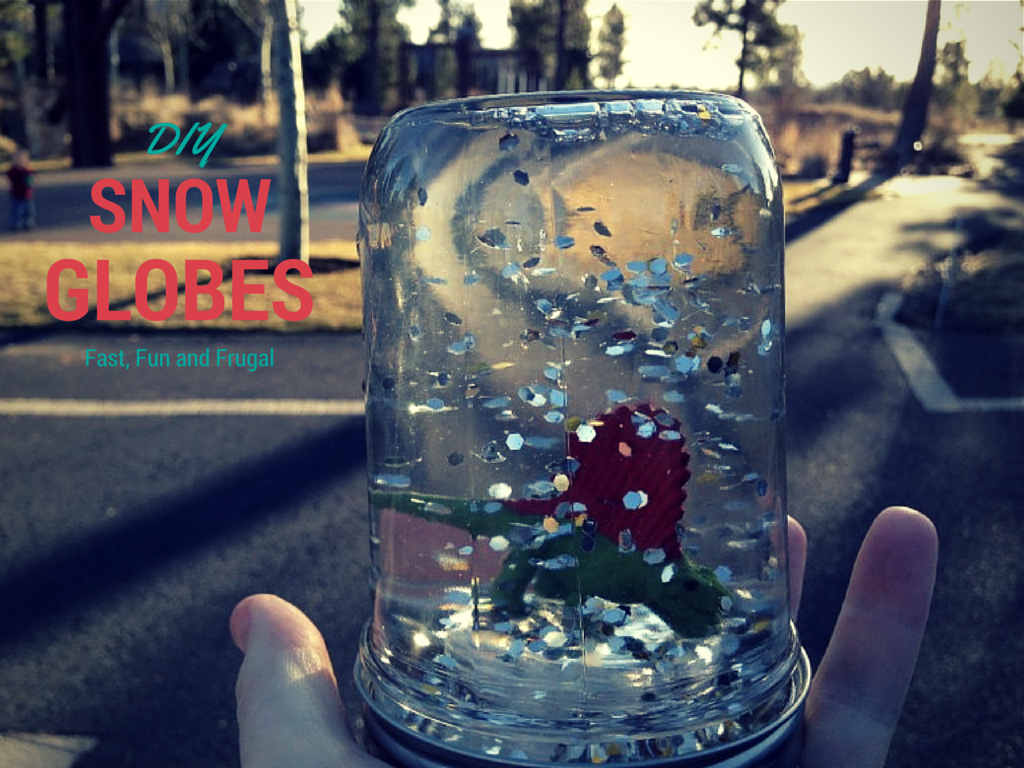 Once a person becomes a parent they quickly learn to find little projects that can entertain a child on a rainy Saturday afternoon; this is a perfect example of that kind of project. These DIY snow globes would be perfect for a lazy summer day or even a children's birthday party.
You'll need:
1 Canning Jar
Water
2 Teaspoons Glycerin
Super Glue
Large Flaked Glitter
Figurine
Related content: How to teach your kids tool safety
Step 1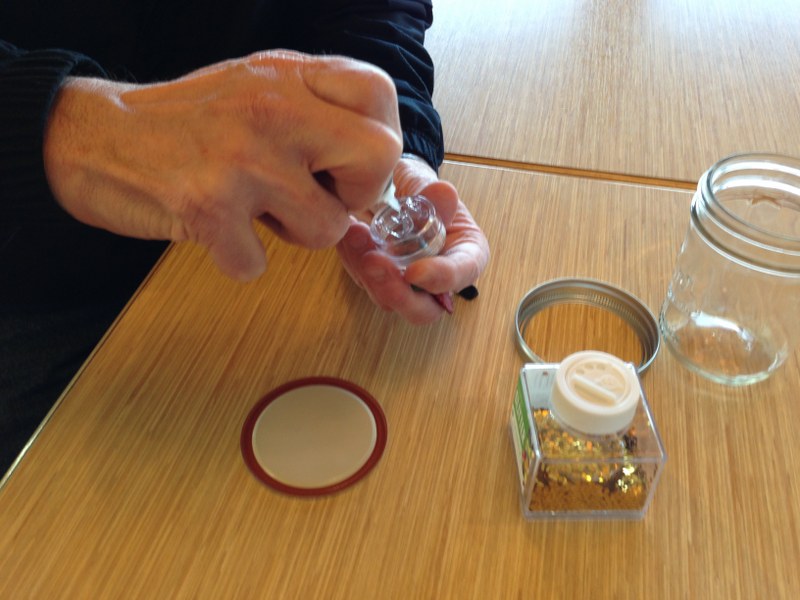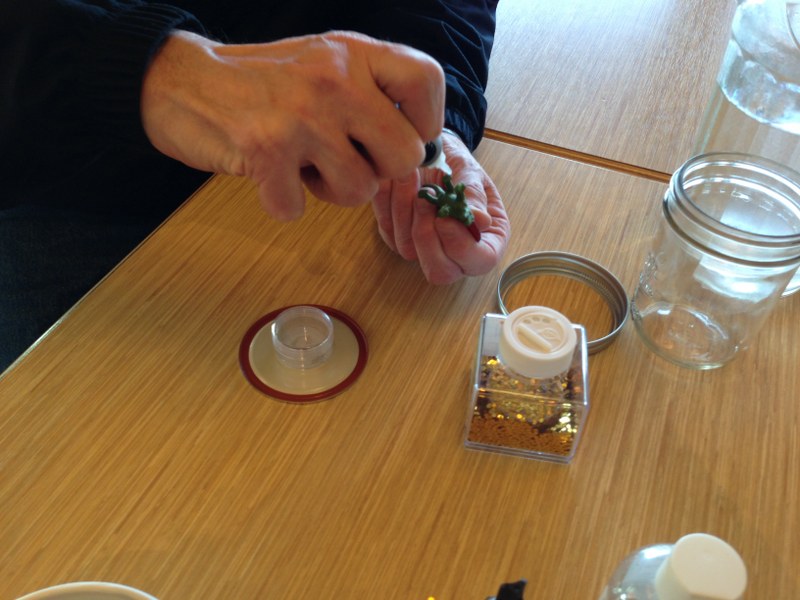 Attach your figurine to the bottom of the lid.
I've found that the figurine (or dinosaur in this case) is easier to see if you first glue down a small spacer item and then glue the figurine to that, but that is totally optional.
Step 2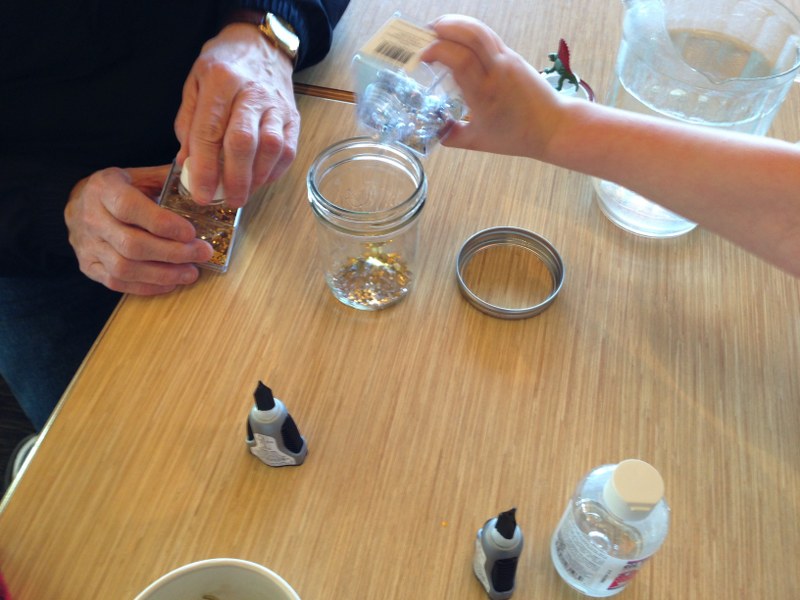 Add glitter
Step 3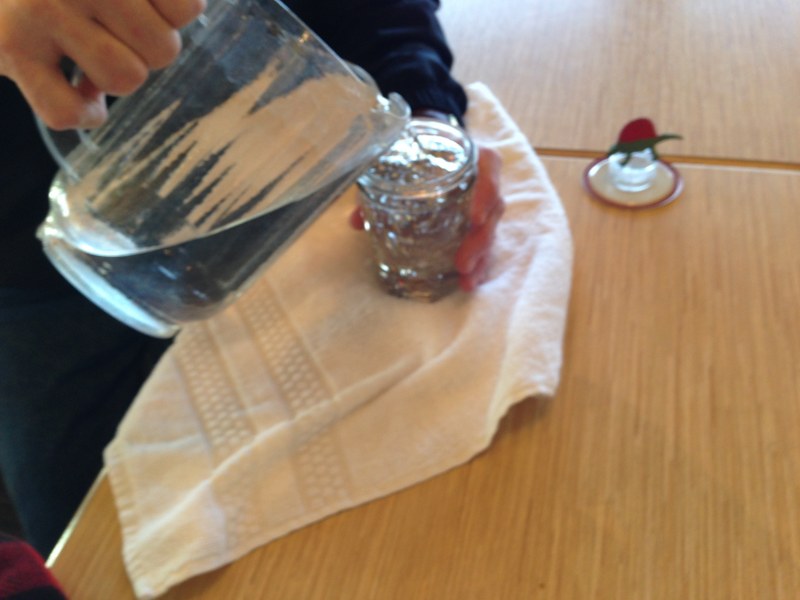 Add Water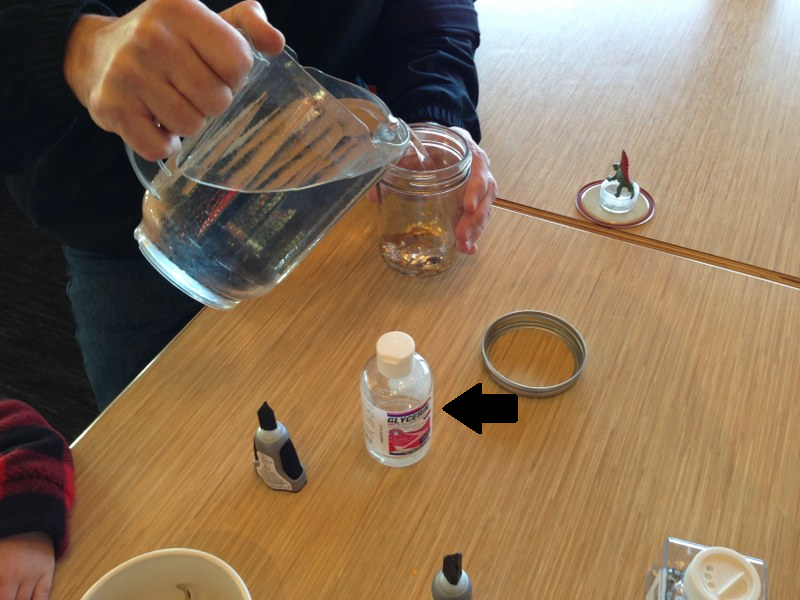 What you see next to the arrow is the glycerin. What I failed to show is myself adding the 2 teaspoons of glycerin before filling the jar to the complete top with water.
Step 4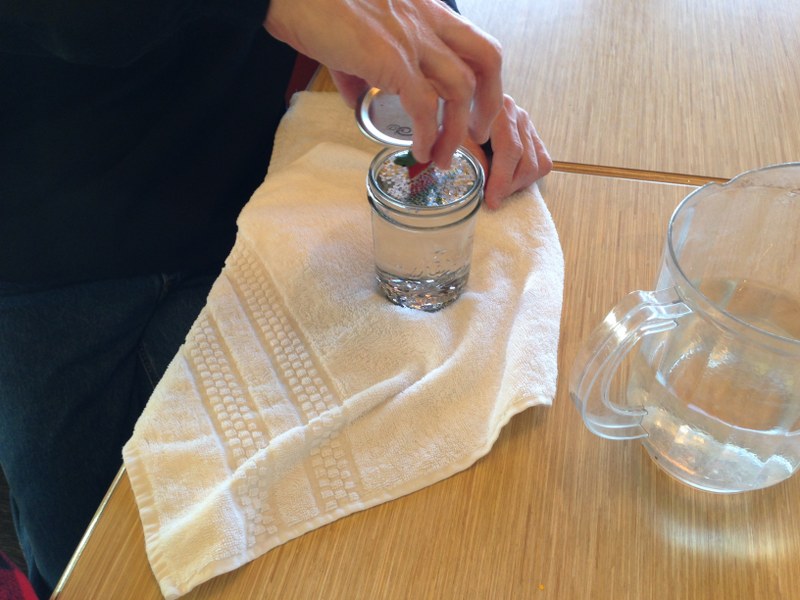 Place figurine in the water. There will be slight water overflow so it's best if the jar was surrounded by a towel.
Final Step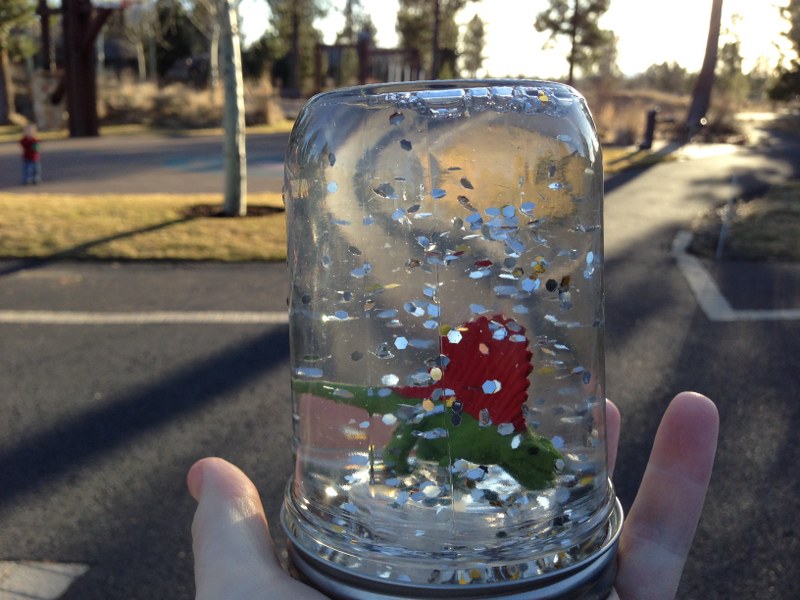 Swirl the water, glycerine and flakes together.
Of course the design of the snow globe is up to you and your creativity. I've found the best place to score cheap snow globe decorations is the dollar store.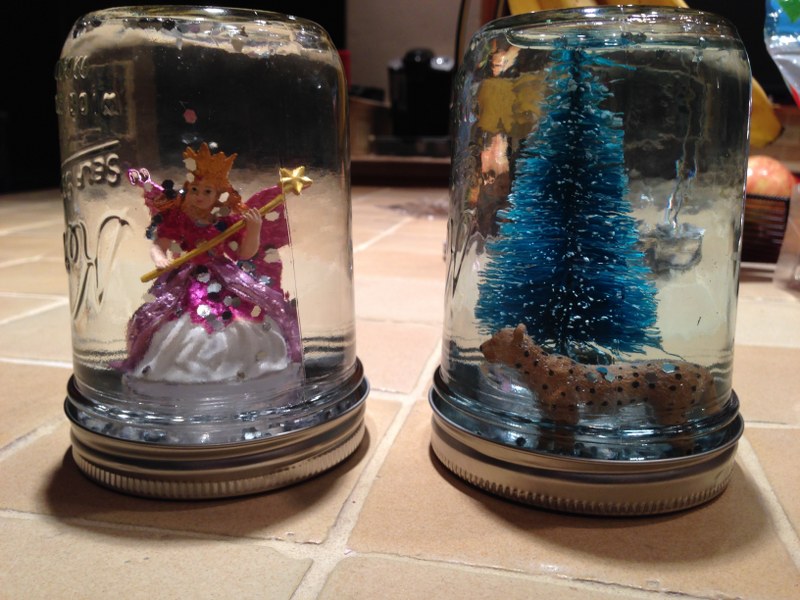 Related content: More simple DIY projects at home
Like what you've read? CLICK HERE to subscribe to this blog!

Comments
comments