Sporting your fatherly pride around the office has long been left to drip stained coffee mugs and years old photos of your kids doing something mildly adorable. It's time to up the ante and double down on your dad pride by sporting some seriously good gifts and decorations around the office. 
In the immortal words of the singer your kids idolize - Taylor Swift - "Shake it off" and start showing who the best dad in the office really is.
It's time for Dads Who Diaper This/Not That!
The staple of nearly every dad in every office in every city is the sad, stained, and sorry, "World's Greatest Dad Mug."
It's time to upgrade…
Instead, let your kids make you a new one every year with a white mug from the dollar store and some porcelain paints.  Be the real "World's Greatest Dad" while sporting your one of a kind caffeine receptacle.
Your kids are adorable, that's a given. But do they know you still have that photo of them covered in bubbles and partially naked in the bath tub sitting on your desk at work? They're 10. It's time to take it down and get with the times. With camera phones, if it's not from the last six months it's not worth it…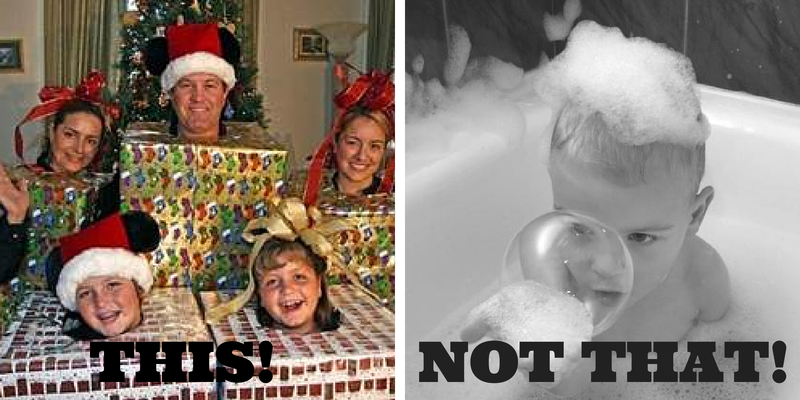 Instead, use your desk photo to showcase your family's personality.  Why not remind yourself of the time you, the wife and the kids dressed up as presents, every time the boss makes you work late
You may have made it through college, but that feat means nothing compared to your framed diploma as a Cum Laude graduate of "Best Dad-versity." It pairs well with the "World's Greatest Dad" mug. Your faux framed diploma worked when your little ones were in kindergarten, now they're nearly off to college, it's time to freshen up that wall space.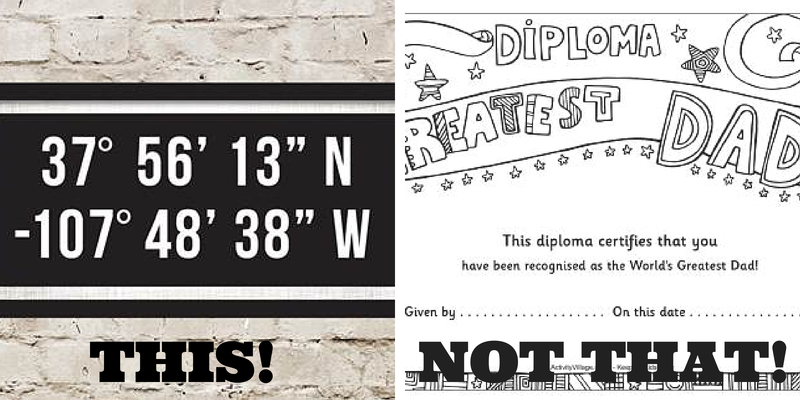 This custom latitude and longitude coordinates print can help you remember an important location or event while at the same time giving a classic look to your wall. Plus, think of all the great made up tales you get to tell about it. Only you know the real meaning behind it.
That belt (the one you wear with both black & brown slacks) may have served you well for the last four Father's Days, but it's time for it to go. Marvel plans to release six epic blockbuster mega-movies over that same time. That Father's Day may have been a good one but it's time to tell show your kids how dads really dress.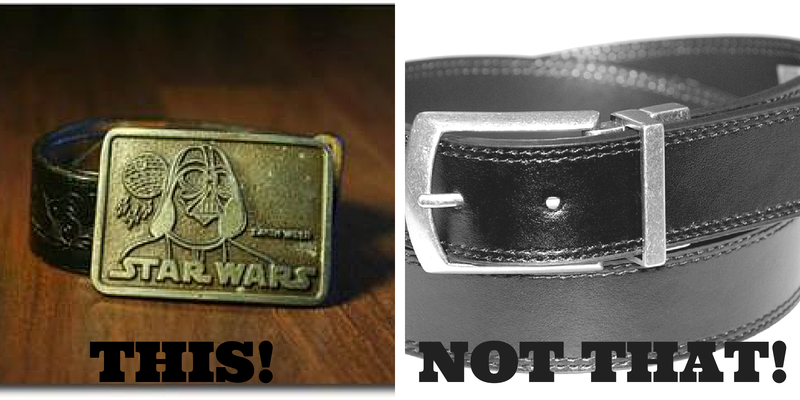 Having a fun buckle is all the rage, so why not upgrade to one that shows your support for a dad parenting in a galaxy far far away.
Make your office be the one everyone wants to come hang out in. The boss will think you're doing something great and maybe you'll get a promotion. Just remember who got you there…
You can subscribe and download the "Dads Who Diaper" podcasts on iTunes here.
Follow us on Twitter: @DadsWhoDiaper
"Like" us on Facebook: Facebook.com/dadswhodiaper

Comments
comments