These are the top 10 stories for dads from the week of September 8th, as picked by us, dads.
1)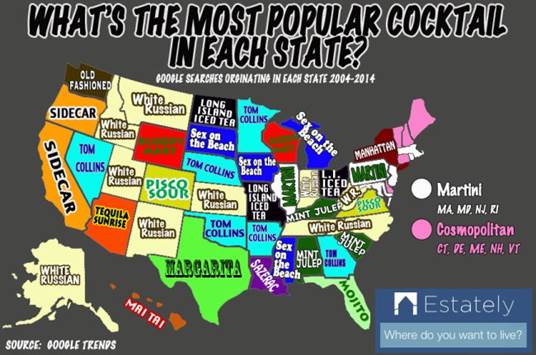 What's The Most Popular Cocktail In Your State? This Map Has The Answer.
2)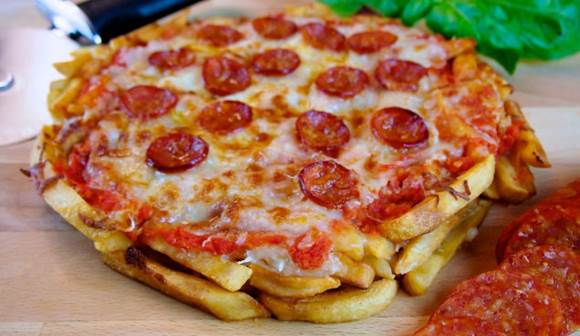 Pepperoni pizza made with french fries crust is a delicious way to die
There have been many attempts to make this right, but it seems that everyone has failed until now. Or at least claims the inventor of the pepperoni pizza with french fries dough, who says that everyone else has failed to make the french fries base correctly:
3)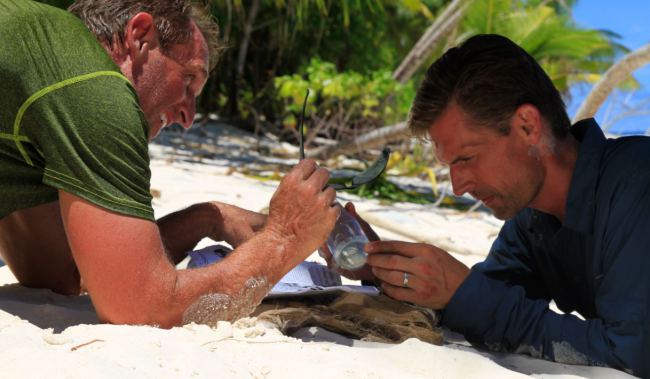 Discovery Is Making A Reality Show About Two Rival U.S. Senators Stranded On A Desert Island
Discovery channel is set to air a show called Rival Survival, in which political adversaries Sen. Jeff Flake (R-AZ) and Sen. Martin Heinrich (D-N.M.) will be stranded on a desert island together for a week. Read that sentence a few times. Really let it sink in. Especially the part about sitting U.S. senators doing a reality show where they are stranded on an island together. Mother of God.
4)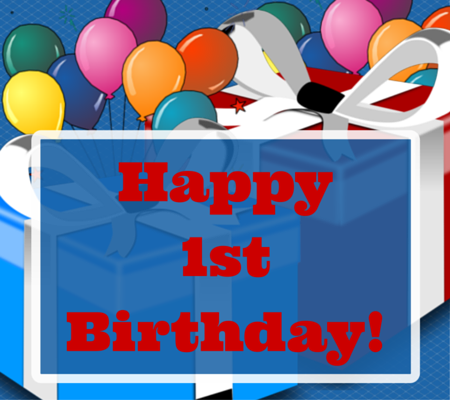 Why the Birthday Boy is the Best Gift of All
We're just a few days away from Wyatt's first birthday! It's exciting, slightly stressful, and a bit emotional. (How'd it happen so fast?) Approaching the day, we've been considering gifts, and we've had family and others ask us for ideas. It made us think about something we originally hadn't considered — planning for what's to come rather then just right now.
5)
Fox's $50 Million Reality Series Is A Huge, Honking Failure
Fox executives must be crapping themselves. A $50 million reality show designed to air at least twice a week and have a 24-hour a day livestream available to watch on the Internet has completely shat the bed in the first three days
6)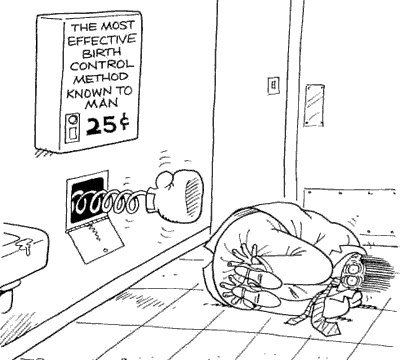 Male Birth Control Might Be Here By 2017
That's a bigger deal than you might think, especially for women. If you ever want to lay awake nights worried about something, just look up the side effects of any form of birth control. That stuff is freaking terrifying. That said, though, there are a few roadblocks here, and they're not what you might think.
7)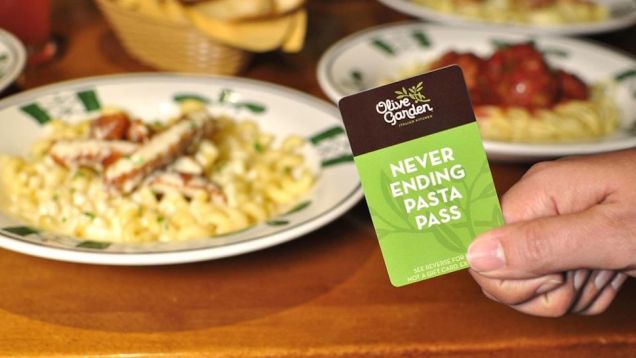 Desperados Now Trading Olive Garden Unlimited Pasta Passes on Ebay
Given that they sold out in an hour and fifteen minutes, you very likely missed your shot at a $100 pass to gorge on Olive Garden until you upchuck alfredo in the parking lot. Fret not! You've got another shot, as long as you're willing to turn to the shadowy secondary market that immediately sprang up on Ebay.
8)
Everything You Need To Know About The iPhone 6 And iPhone 6 Plus
First of all, the rumors were true: The iPhone 6 is not only here, it's got a big brother to go with it, thus getting Apple caught up on what's been a trend on Android for, like, two years now. Even the smaller model gets a pretty substantial size-bump to 4.7 inches so if you had a fancy case, time to buy a new one.
9)
Years ago, when my first child was still jailed at night in a crib, I read a darling story in a parent's magazine "Things to Say at That Awkward Moment!" My favorite was the suggestion to say to the child, "Oh, honey! Daddy was helping Mommy look for a quarter she lost!" Where, exactly, had she put this quarter in the first place? Anyway…
10)
You can subscribe and download the "Dads Who Diaper" podcasts on iTunes here.
Follow us on Twitter: @DadsWhoDiaper
"Like" us on Facebook: Facebook.com/dadswhodiaper

Comments
comments