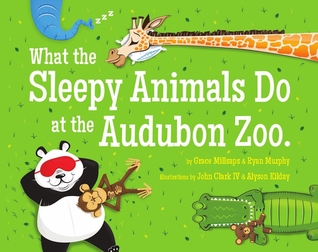 Editor's Note:  This guest post comes to us today from Sara at Novel Novice.  
I've been blogging about books, in one form or another, since about 2008. I started out focusing on the now oft-maligned Twilight series, back before the movies made them the subject of ridicule. Back when they were quietly doing what Harry Potter had done several years prior: they were getting people to read again, and to read enthusiastically.
In 2010, I launched my own website - Novel Novice - as a place to encourage that sort of enthusiastic reading, and focused on the booming Young Adult literature trend. I wasn't trying to jump onto a bandwagon; I just loved reading YA and wanted to share that love. I wanted a place that could use the books teens (and yes, adults) wanted to read — and find ways to tie those books into the books and subjects teens would find themselves forced to study in school.
Over the years, Novel Novice has grown and changed, but our underlying mission to promote a love of reading has never gone away. In fact, that mission has lead us to expand our horizon. In the last couple of years, I've added more coverage of middle grade literature — and most recently, that's expanded even more to include children's literature and picture books.
With the launch of Novel Novice Junior earlier this year, a monthly feature spotlighting different picture books for children, I've been able to address the needs of many of our adult readers looking to find books for even their youngest kids.
Now, of course, I've had my fingers in the so-called "KidLit" pool for a while now. For three years, I served as the Children's & YA Author Coordinator for Portland, OR's Wordstock Festival — working with such well-known children's authors as Jon Klassen, Mac Barnett, Tad Hills, David Shannon, David Wiesner, Doreen Cronin, and plenty of others.
So it's exciting for me to do things like interview Babymouse co-creator Matthew Holm, and review fun picture books like What the Sleepy Animals Do at the Audubon Zoo. And in fact, it's the latter that really brings me here today at Dads Who Diaper — because it is the PERFECT book for dads (and moms, too) to share with their kids, especially after a trip to the zoo.
With a story by Grace Millsaps and Ryan Murphy, What the Sleepy Animals Do features an imaginative father, who seeks to answer his daughter's question about why the zoo animals are so sleepy all day long. His ideas include all-night dance parties, karaoke sessions, and synchronized swimming.
All of this is enhanced by the charming illustrations from artist duo John Clark IV and Alyson Kilday. Colorful and imaginative, this pair has paid attention to even tiny details — and it's fun for both kids and adults to seek out the funny little surprises in each image. The illustrations are also just beautiful, and would be equally at home framed on the wall as art, as they are within the pages of What the Sleepy Animals Do.
What I love about this book so much, is how it can spark the imagination of your child. It's a great conversation starter, and is especially perfect to introduce after visiting your local zoo. Ask your child, "What do YOU think the animals do at night?" and see where their imagination takes you. (You can even pull out crayons and paper, and let your kids illustrate their own version of the story!)
Want to share a copy of What the Sleepy Animals Do with your child? Learn more about the book online, or purchase your copy here OR enter to win one from Dads Who Diaper.  See contest on right hand side.
The contest is open to the U.S. only, and runs through midnight (PT) on Thursday, July 31st.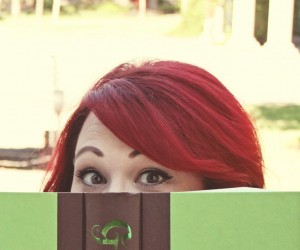 Sara is the founder of NovelNovice.com, which focuses on promoting a love of reading through Young Adult literature. The site also features Middle Grade and Picture Books. Features include reviews, author interviews, giveaways, writing contests, and educational tie-ins. Connect with Novel Novice online:
Twitter | Facebook | Tumblr | Pinterest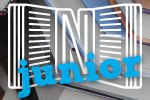 Comments
comments