These are the top 10 stories from the week of August 25th as picked by us.
1)
Should childhood be prisonhood?
How closely should parents watch their children, and should it be a crime to allow them some independence? This summer, at least two mothers found themselves under arrest after allowing their children to go to the park unattended.
2)
Here's What People In Your State Buy Online More Than Any Other State
eBay, the Internet retailer, analyzed which items states purchase the most, finding the top 500 brands for each state and then boiling them down to general categories. From there, eBay figured out which items shoppers buy on its site the most, in all 50 states and Washington, D.C.
3)

How To Cut A Pineapple Hack
Pineapple is a delicious and healthy snack, but cutting it up is such a pain! This street vendor has obviously been cutting pineapple for a while, because he has basically become a pineapple ninja. Watch as he perfectly cubes an entire pineapple in just one minute with ease!
4)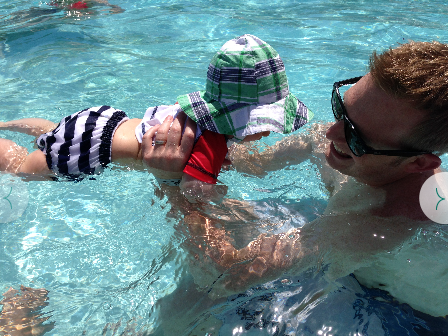 Magical Moments from My First Summer as a Father
This summer has been unlike any other! While the weather has been amazing here in the Pacific Northwest (not always a guarantee), I've also spent my first summer as a father. It has exceeded every expectation I could have ever hoped for.
5)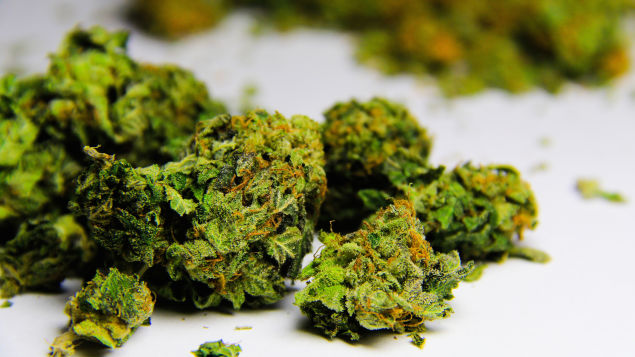 Marijuana May Be the Key to a Healthy Marriage
You and your stoner significant other may have a bright, altercation-free future together according to a study from the University of Buffalo. Researchers found married couples who smoke weed have much fewer domestic violence incidences.
6)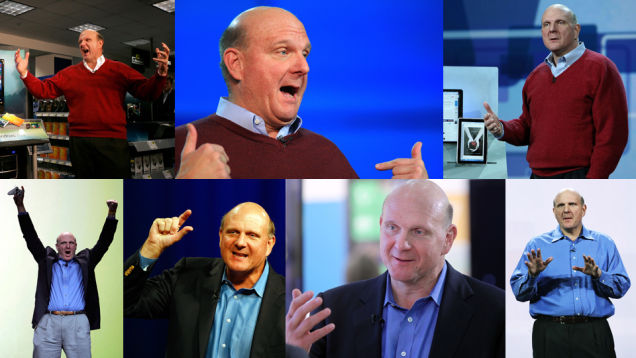 Ballmer Binged on The Good Wife to Cheer Himself on Leaving Microsoft
Between leaving Microsoft and buying the Clippers , poor old Steve Ballmer got a little bit down in the dumps. But to cheer himself up, he did what many of us would: he binge-watched TV.
7)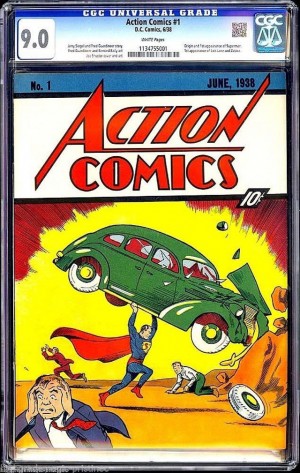 Action Comics #1 Sells For Record $3.2-Million On eBay
After a whirlwind of bidding activity, a 9.0-graded copy of Action Comics #1 sold on eBay yesterday for a whopping $3.2-million, the most ever paid for a comic book (another copy sold in 2011 for $2.1-milllion). For reference, I typically buy comics in the $3 - $5 range and can barely afford to eat out of vending machines.
8)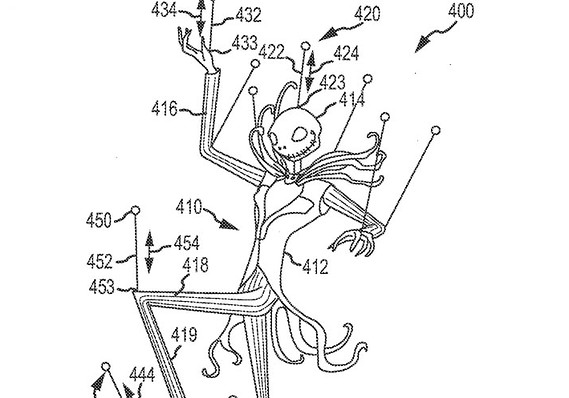 Disney Wants Drone Patents So Puppets Can Fly Around In Air Shows
On the other hand, if you love giant marionettes flying through the sky attached to blimps, then you're in luck: Disney filed for three patents it says will change its air shows forever, turning from fireworks and light shows to aerial movie screens blasting big images, with giant, flying characters buzzing around, reports Reuters.
9)

An Evil Father Secretly Filmed His Daughter Posing For Selfies
If Hannah Horvath is the voice of a generation, then the teenage girl in the video above is the face. Proud parent Rod Beckham took note of "a lot of movement in his rear view mirror and realized his daughter was in the midst of an epic photo shoot of her own creation." He then began filming her.
10)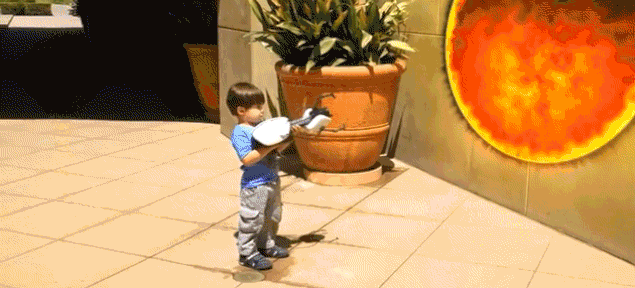 Watch a Dad's Righteous Special Effects Turn His Kid Into an Action Hero
It's great to have a good imagination, sure. But do you know what's even better? Having a dad who can use special effects to put you inside all of your favorite movies and games. Awwww heck yes.
You can subscribe and download the "Dads Who Diaper" podcasts on iTunes here.
 Follow us on Twitter: @DadsWhoDiaper
"Like" us on Facebook: Facebook.com/dadswhodiaper

Comments
comments